Little Man 3-Tier Diaper Cake Centerpiece - Turquoise, Black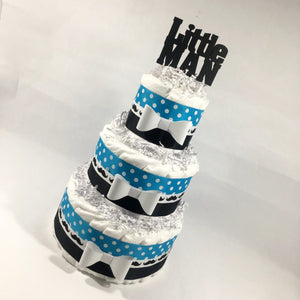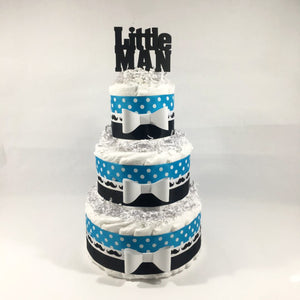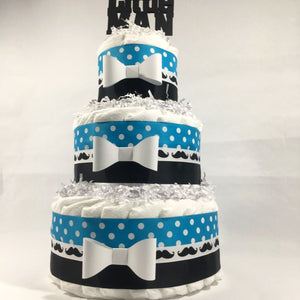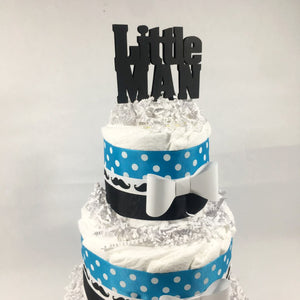 Large 3 layer diaper cake centerpiece with the "Little Man" theme. The default color scheme is turquoise and white polka dots and black with black mustache accents.

Little Man diaper cake includes 50 size 1 diapers with a 9" diameter and 16" height with topper. The default topper is a sturdy word cutout of "Little Man" but you may request something different.