Little Prince Diaper Cake Kit - Light Blue & Gold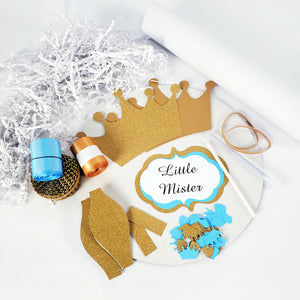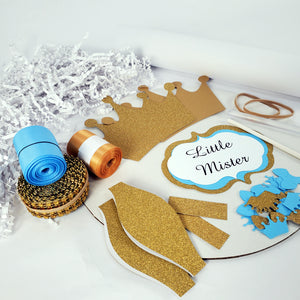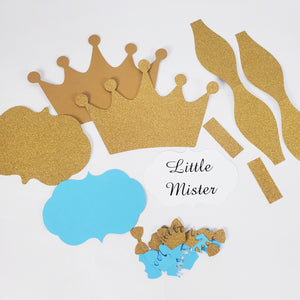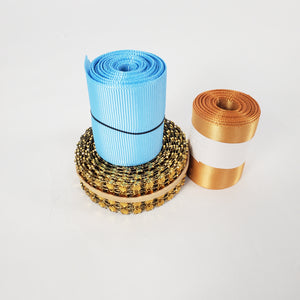 Little Prince diaper cake kit to build a 3-tier diaper cake for a little prince themed baby shower. The "Little Mister" was a custom request but the default tag says "Little Prince". I can also change it to something else.
Diapers are not included.
Color scheme: light blue, gold, and white.
Little Prince diaper cake kit includes:
- 2yds light blue ribbon (1.5")
- 2yds gold ribbon (1.5")
- 2yds gold-toned rhinestone ribbon (7/8")
- a glitter gold paper crown topper
- a "Little Prince" tag with backings
- 2 diy glitter gold paper bow ties. These are flat so you will have to assemble them.
- light blue and gold confetti; crowns, onesies, and bow ties
- tube for center of diaper cake
- white crinkle paper
- 4" stick for topper
- 3 rubber bands
- glue stick
- cake base
- instructions for building a 3-tier diaper cake
This is just the kit, diapers are not included. You will need about 50 size 1 diapers. If you will be using smaller or larger diapers, add or take away diapers as necessary.
Checkout coordinating items!