Little Man Party Sticks - Light Teal, Gray, Black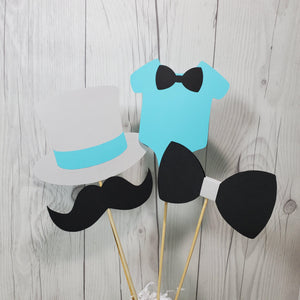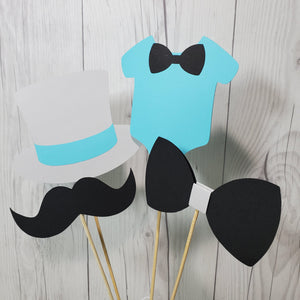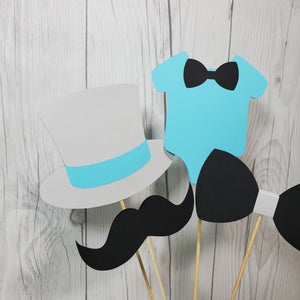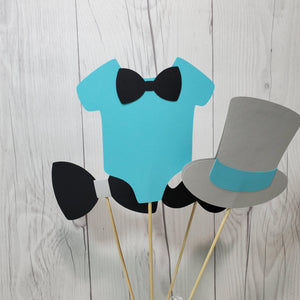 Set of 4 light teal, gray, and black little man themed centerpiece sticks for a boy baby shower or birthday party.
This set includes:
- 1 baby shirt - 4.25" x 4.75"
- 1 top hat - 5" x 4"

- 1 bow tie - 4.5" x 2.5"
- 1 mustache - 4" x 1.5"
Each cutout comes double-sided on a 10" stick so it can be viewed from all sides of the table. Shorter sticks are also available
Looking for different colors? I have a wide paper selection to choose from. Email dharris@nepherynparty.com with clear pictures of the colors you want. You can also choose specifically where you want each color to go and even mix and match. 
There is no extra charge for custom colors.