Little Man 3-Tier Diaper Cake Centerpiece - Light Blue, Gray, Black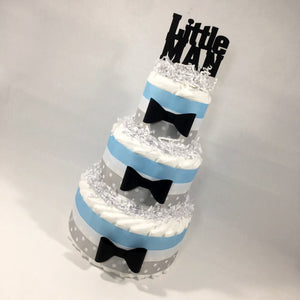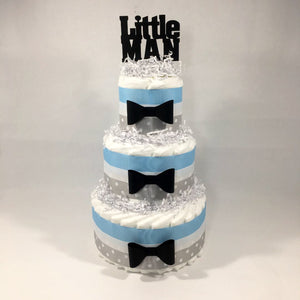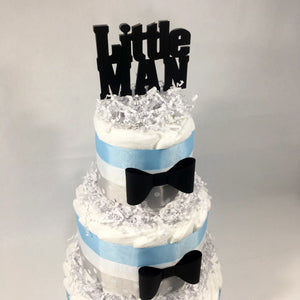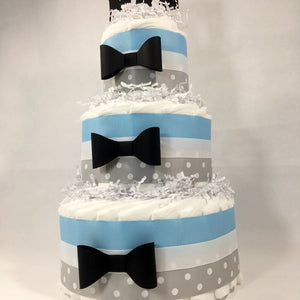 Large 3 layer diaper cake centerpiece with the "Little Man" theme. The default color scheme is light blue, gray and black.

Little Man diaper cake includes 50 size 1 diapers. It has about a 9" diameter and about 16" height with topper. The default topper is a word cutout of "Little Man" but you may request something different. Topper and bow ties are made with cardstock paper.
Custom orders welcomed.