It's a Girl Centerpiece Sticks - Coral, Aqua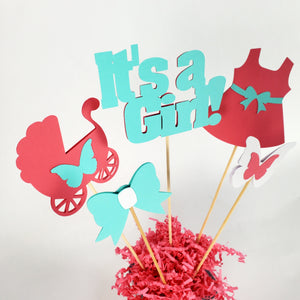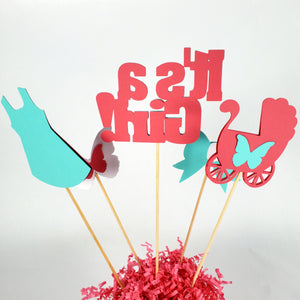 Coral and aqua 5 piece "It's a Girl" centerpiece sticks for a girl baby shower.
It's a Girl centerpiece stick set includes:
- aqua "It's a Girl!" cutout
- coral baby girl dress with bow(bow is only on the front)
- coral baby stroller
- aqua and white baby bow
- 2 layer coral and white butterfly

Each cutout comes assembled on 4" or 8" sticks. The paper is made from cardstock paper.