Pregnant Mermaid Centerpiece Sticks - Pink, Lavender Aqua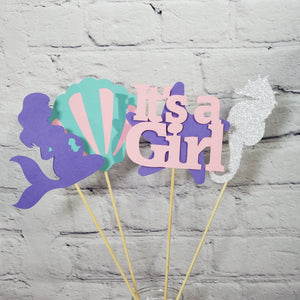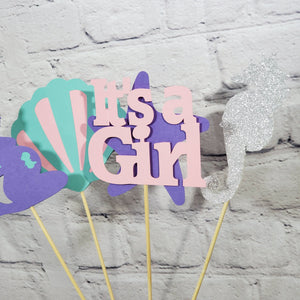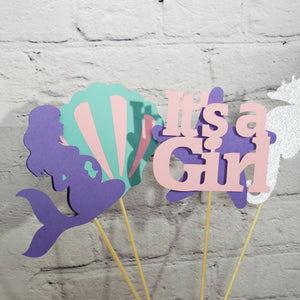 It's a Girl, pregnant mermaid centerpiece sticks for a mermaid themed baby shower.
This mermaid centerpiece stick set comes with 4 pieces to include, and "It's a Girl" cutout with a starfish backing, a purple mermaid, a clam shell, and a seahorse. The colors are pink, lavender, aqua, and silver
Each cutout comes double-sided on a 10" stick. Please see photos for how the back will look.
The mermaid, clam shell, and starfish cutouts are all 4" tall and the seahorse is 5" tall.
Everything comes fully assembled.
Custom orders welcomed. If you would like to change the colors of the pieces, please include a note with your order.