Little Man 3-Tier Diaper Cake - Teal, Gray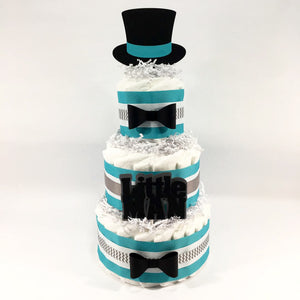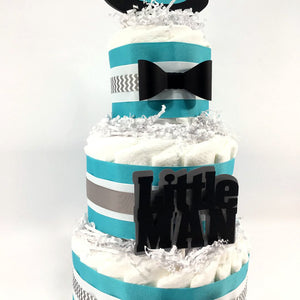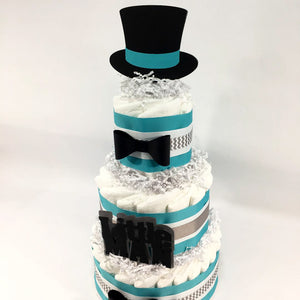 3-tier little man themed diaper cake centerpiece. Diaper cakes make great centerpieces at baby showers. Color scheme is light teal, gray, black, and white but you may request different colors to match your party decorations.
This 3-tier little man diaper cake is made with 50 size 1 diapers. It includes a "Little Man" sign on a stick and a top hat on a stick. The base diameter is about 9" and the height is about 16" with the topper.
For custom orders, please contact me.